Campus Recreation's outdoor recreation program provides opportunities for UMW students to explore the outdoors all over the state, and sometimes outside of it! The fee involved with these trips varies but will cover transportation and any cost associated with that trip. Check out our Bridge Day Trip during Fall Break 2016: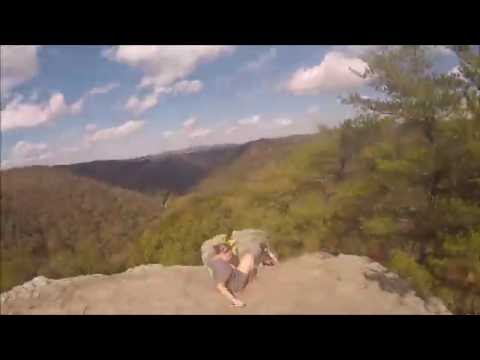 Fall 2017 Trips
Sept 9: Sunrise Hike Hightop Mountain
Sept 23: Tubing Day on the Rappahannock
Oct 7: Old Rag Hike
Oct 14 – Oct 17: Fall Break West Virginia Rafting Trip
Oct 28 – Oct 29: Mount Pleasant Backpacking Trip
Nov 11: Big Schloss Hike
Nov 19: Indoor Climbing Gym in Charlottesville
Registration will open in August 2017!
Are you looking to take a trip on your own or with friends and need some equipment for a weekend trip outdoors? Rent equipment from us!
Please send any questions and suggestions to umwoutdoorrecreation@gmail.com. We look forward to exploring the outdoors with you!