Welcome New Students!
We are so excited that you will be joining the University of Mary Washington in the fall. If you're wondering what clubs and organizations there are for you to join, please visit our MyUMW Organizations page. We also encourage you to follow the Office of Student Activities and Engagement on social media  (@SAEUMW) to start engaging with fellow students through virtual engagement opportunities, and to learn what's happening on campus once the fall semester starts.
Watch this quick video to learn how to navigate myUMW to check out our clubs and events: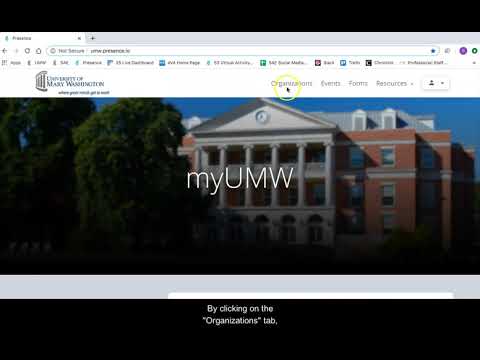 SAE on social: Facebook, Instagram, and Twitter
Our office, located on the 3rd floor of the University Center, is currently closed, but if you have any questions about getting involved, please don't hesitate to reach out to Sandrine Sutphin (Director of SAE) at ssutphin@umw.edu or Crystal Rawls (Assistant Director of SAE) at crawls@umw.edu.